I, personally, was rooting for the Miami Heat in the Eastern Conference Playoffs. But I hate to see any contending team get derailed by an injury. That is what happened to the Chicago Bulls toady when reigning MVP and starting point guard Derrick Rose was lost for the season with a torn ACL in his knee.
Adding insult to injury, the tear happened with just over a minute remaining in the game and the outcome all but determined. The Bulls beat the Philadelphia 76ers by double digits.
Earlier today, I said
I expected a four game sweep of the Sixers by the Bulls
. I am sticking with that. The Bulls are an excellent, well coached team that has won two thirds of its games without Rose in the lineup this season. I expect the dream to end in the conference semifinals at the hands of either the Atlanta Hawks or Boston Celtics, especially if the Celtics advance.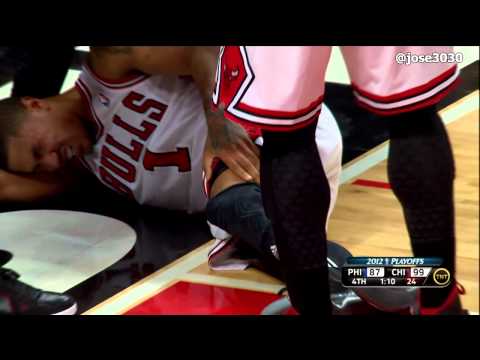 Image from www.nbamistress.com