I would guess that most of the readers of this sterling piece of…blog…under the age of 40 are too young to remember the Monday Night Football team of Howard Cosell, Frank Gifford, and "Dandy" Don Meredith. I, myself, am 36 and only watched one year of Monday Night Football, in 1983, before Cosell left the show. However, their legacy lives on in pop culture, NFL Films, and anecdotal accounts of MNF broadcasts of yesteryear.
Cosell, Meredith, Gifford: nobody did it better.

1
When the game reached a point at which the outcome was no longer in question, Meredith would famously sing his trademark line, "Turn out the lights; the party's over!" from Willie Nelson's "The Party's Over". Meredith passed away a year ago, but clearly his spirit is still with Monday Night Football. The Monday night game between the Pittsburgh Steelers and San Francisco 49ers, this past Monday at Candlestick Park, was delayed twice because the stadium lost power and the field had no lights.
Perhaps Candlestick Park didn't pay its electric bill. More likely, the 52 year old stadium could not produce the necessary back up power to avoid interruption of play. Here at The Daily Hat Trick, we try to contrast sports with real life. This led me to think about what other major functions would be like in the event of an unexpected loss of utilities.
♫ Turn out the liiights! The party's ov-er! They say that all...good things must end! ♪♪

2
SWIMMING AND DIVING
PA Announcer: Welcome to today's 100 meter Olympic freestyle event. We are going to change the rules a little. Instead of swimming in a pool of water, we are going to have the athletes run 100 meters on a wet pool floor, covered in ice that we had trucked in earlier today.
Unfortunately, the International Olympic Committee forgot to pay the water bill on time, so we'll just have to make do. Luckily, the diving events will be relatively uninterrupted. The Olympians will be diving into the giant air cushions used by stunt men in Hollywood. Thank you for your patience, ladies and gentlemen.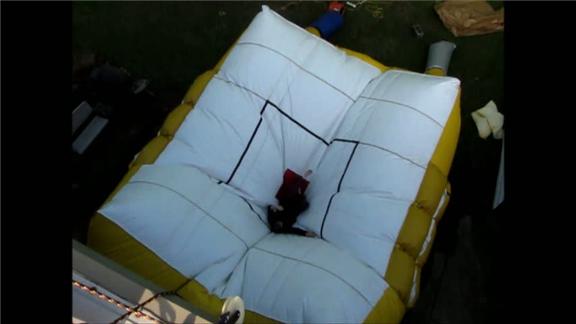 There's a gold medal effort!

3
INSTANT REPLAY
Play-by-play announcer: Wow! I don't know about that call. The crowd is roaring with disapproval after the replay and is screaming for the coach to challenge. Coach is waiting for a phone call from his coordinator in the booth. (30 seconds pass)
They had better hurry before the next play is run. Coach is still waiting for that phone call. And…he has to burn a timeout. Wow! Now the coach is looking into the air and screaming in the direction of the booth, saying, "Should we challenge or not?" (30 more seconds pass)
Well this has turned into a disaster. They have burned a timeout and STILL no decision…OH MY! The telephone from the booth just flew from the window and landed on the field. The coordinator threw the PHONE on the field instead of a red flag. So…I guess they're challenging?
We've just learned that the stadium did not pay its phone bill, and THAT is why the coach was unable to get an answer. Well, a telephone…a flag…I guess either one relays the message!
If at first you don't succeed....

4
FINE DINING
Maitre d': Good evening, Monsieur, Madame. Welcome to Maison de Gaspilleurs! We appreciate you making your Valentine's Day reservations with us. There is one slight adjustment we will need to make to your experience.
Chef Gaspilleurs overdid his Christmas shopping, leaving le masion with a slight, uh, cash flow problem. Regrettably, the sewage bill was not paid this month, so we will be providing each table with a complimentary bottle of Maison de Gaspilleurs hand sanitizer, which you are free to take with you, and we have provided port-o-lets in the rear parking lot, in lieu of our bathrooms. Bon appetite!
I don't think there is a table with mints or a valet.

5
MEDICAL CARE
Doctor: Mr. Smith, it looks like the Novocain has taken effect on the area. Are you ready for us to start?
Smith (patient): As ready as I'll ever be.
Doctor: Great. Nurse, Suture….
Nurse: Suture….
Doctor: Scalpel….
Nurse: Scalpel….
(flies buzzing in the operating room)
Doctor: Apply bug spray
Nurse: (sprays near the patient's incision)
Patient: What the HELL?
Doctor: I'm sorry, Mr. Smith. In an effort to curb hospital costs, we've reduced the frequency of trash pick up by removing it from the budget. We were running out of places to store the trash and medical waste until we got caught up on the bills, so we had to begin storing it in the operating rooms.
Patient: WHAT!?!?
Nurse: (sprays again)
Doctor: Drill….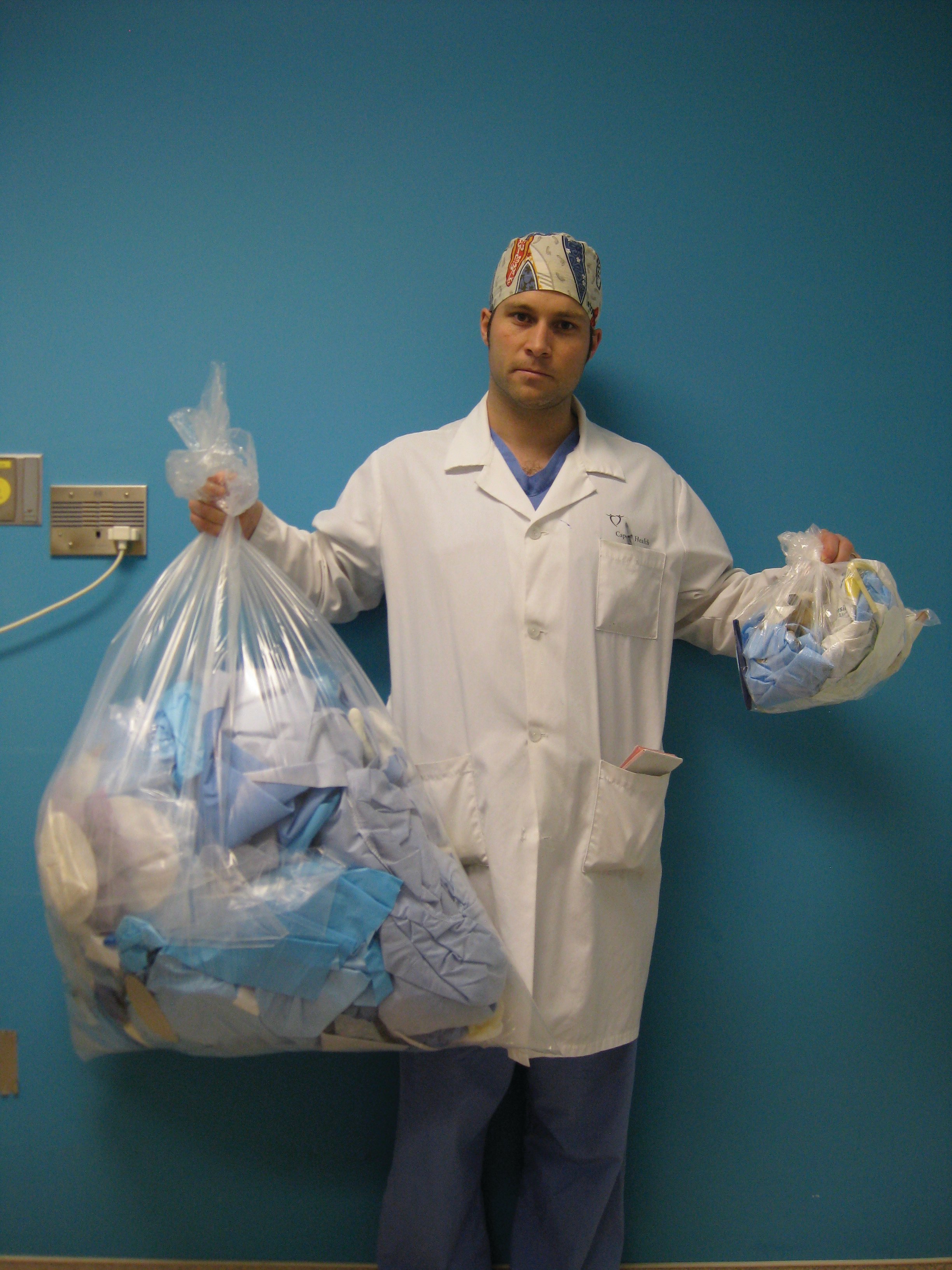 I blame Obamacare.

6
So, Hat Trick readers, while NFL football is the goose that lays the golden egg for all involved with the league, we should all be grateful that not all businesses maintain their basic utilities like the home of the 49ers, Candlestick Park. The next Monday Night game will be in New Orleans as my Saints host the Falcons. Once again, we will be able to provide Southern Hospitality as a contrast to the hosting capabilities of other NFL cities.
Don't forget to vote in the fan polls!
To advertise with The Daily Hat Trick, or to submit a guest column, please contact the editor at
eric@thedailyhattrick.info
.
The Daily Hat Trick is sponsored by
Sports N Stuff
. For great deals on jerseys, shirts, cologne, and other guy stuff, visit
http://www.sportsnstuff.biz/
.
1) Image from http://www.prosportswrapup.com/
2) Image from http://www.nfl.com/
3) Image from http://www.recordsetter.com/
4) Image from http://www.allabandoned.com/
5) Image from http://www.sfcitizen.com/
6) Image from http://asps.confex.com/