Those of us who were majors or masters in a business related field in undergraduate or graduate studies are familiar with the term "noise" as it relates to statistics.
Wisegeek.com
defines statistical noise as, "a term that refers to the unexplained variation or randomness that is found within a given data sample or formula." Wisegeek later goes on to elaborate, "Although generating statistics is a great way to gain a better understanding of how a business should run and the direction it should take, the process can also create some worthless data. This is where statistical noise must be taken into account."
POPULARITY
The New York Jets are 2-2 right now, with their two losses resulting from dreadfully inefficient productivity from the offense and subpar performances from quarterback Mark Sanchez. During this past offseason, the Jets traded to acquire quarterback Tim Tebow from the Denver Broncos. Many in sports media expressed concern over the message that the acquisition of the rock star backup QB would send to Sanchez, the franchise quarterback over the prior four seasons.
Cooler heads in sports media, correctly, observed that there was no realistic possibility of Tebow supplanting a healthy Mark Sanchez for the starting job. The same heads also correctly speculated that if Sanchez struggled, as he has at some point in every season of his NFL career, that Tebow's very presence could become a distraction.
Casual local football fans of any NFL team begin to call for any backup QB when the starter struggles for an extended period. I personally heard a fan (who did not seem to be intoxicated) leaving the Superdome, following my New Orleans Saints overtime loss to the hapless Kansas City Chiefs, suggest that future Hall of Fame quarterback Drew Brees (who has walked on water in New Orleans since his arrival) should have been benched in the second half for backup Chase Daniel. Indeed, the backup QB is the most popular player on any team with a struggling offense.
Tebow used the word "excited" so many times in his introductory press conference, one would think there was a forthcoming moratorium on the word at Jets camp after that day.

1
WORTHLESS DATA
This effect is probably experienced five-fold in The Big Apple. Tim Tebow is not just any backup. He is a
rock star
. Tebow's popularity extends beyond the football field to the most casual of sports fans because of his good guy, wholesome, devout Christian image combined with his historic success at the University of Florida, where Tebow won two national championships, was a two time Heisman Torophy finalist, and won the 2008 Heisman Trophy. The backup quarterback was already the most popular player on the team, regardless of Sanchez's level of success or lack of it.
Jets fans and Tebow fans, yearning to see Tebow step into the starting lineup will point out every reason under the sun that Sanchez should be benched. They'll point out Sanchez's flaccid passing statistics against top tier defenses such as the Pittsburgh Steelers and San Francisco 49ers. They will point out how Tebow led the Broncos to a division title and a playoff victory against those same, heavily favored, Steelers. They will point out Tebow's contribution to the running game, with which the Jets are struggling this year.
It is easy to get caught up in Tebow Mania. It took Denver by storm in 2011. It pitted Tebow against Hall of Fame, two-time Super Bowl winning quarterback, Denver sports legend and team President John Elway. I can only imagine that the mania could be more infectious in a media market like New York. The problems for those fans are that the Head Coach of the Jets is a very bright football man who will not succumb to the whims of the public (and can be so stubborn that he may intentionally fight them on general principle) and that all of the "facts and figures" in the case for Tebow amount to worthless data – in other words: noise.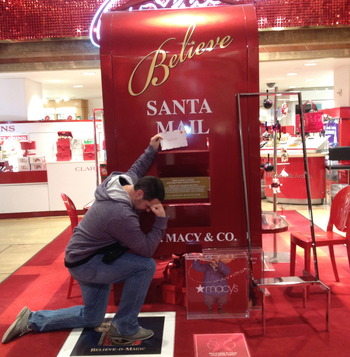 Rex Ryan as the Grinch: "The NOISE, the NOISE, the NOISE! If there's anything I can't stand, it's the NOISE, NOISE NOISE!!!"

2
NO COMPETITION
Mark Sanchez's problem is that he is not a perennial All Pro quarterback. He is not a top vote getter for the Pro Bowl. His career is not on a Hall of Fame path. His game has flaws. His accuracy struggles for a starting NFL quarterback. He has had some well publicized lapses during games. He is not Aaron Rodgers; he is not Tom Brady; he is not Drew Brees; he is not Peyton Manning. He is not among the best in the NFL.
I find that fans, especially casual NFL fans, have a very black and white view of quarterback play. He either wins or loses. He either looks really sharp, or he is no good. He either takes a team to the playoffs, or perhaps he isn't the right guy. That's fine. Sports are entertainment and the die hards, such as those who would read an independent sports blog, make up a minority of any entertainment medium. That doesn't mean that the opinions of the fan base should be listened to or taken into account at any level. Just because we all have a right to an opinion doesn't mean an opinion cannot be wrong.
Sanchez struggles with his accuracy at times. Tebow has been at the bottom of the NFL for accuracy since he came into the league. Sanchez can struggle with his reads when his first option is not available, particularly in disguised coverage and blitz packages. Tebow looks like a lost puppy when his first option is not open. He either chucks the rock (to his credit, in a place where it won't be intercepted) or takes off running. The running can yield good results, but it is a "Plan B" for winning in the NFL and will eventually result in an injury to the player at the most important position on the team.
Tebow (left): "Dude, being a New York Jet is GREAT!"
Sanchez: "Yeah! It's even better when you're playing!"

3
WINNING
Mark Sanchez has been winning in the NFL at high levels since being thrown into the deep end of the pool as a rookie. Sanchez's regular season record as a starter is 30-22 (winning 58% of his regular season games). He is 4-2 in the playoffs, including two trips to the AFC Championship Game. While Tebow is 10-6 as a starter, he has far less experience and looked like a deer in the headlights in the playoffs against the New England Patriots at Foxboro, the same Patriots in the same Foxboro that the Sanchez led Jets upset in the 2010 playoffs.
In short, Sanchez has proven that he is capable of making plays, enough plays to give his team a chance to win at a high level. Tebow's wins have come with a high dose of happenstance, good fortune, and taking advantages of opportunities when presented to him. A win is a win in the NFL, but Tebow's recipe has a low ceiling for long term winning potential. Jets coach Rex Ryan is not going to bend to the fickle public sentiment of the Big Apple. Jets Fan's best play is to be content with a division leading 2-2 record, get behind the starter, and hope for Mark Sanchez to play at his best so that Tim Tebow is never seen as a practical option by any football-savvy person.
Rex Ryan getting his Charlie Sheen (from "Major League") on. All about WINNING!

4
Don't forget to vote in the fan polls!