Celtics 104
Knicks 106
FINAL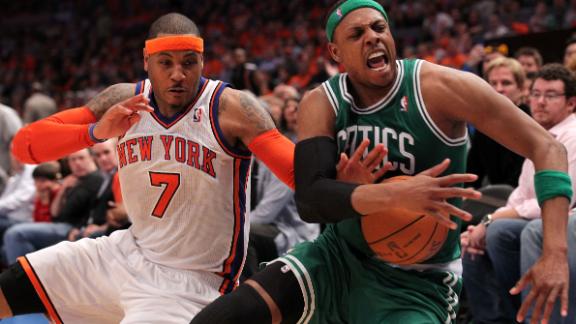 1
Heat 105
Mavericks 94
FINAL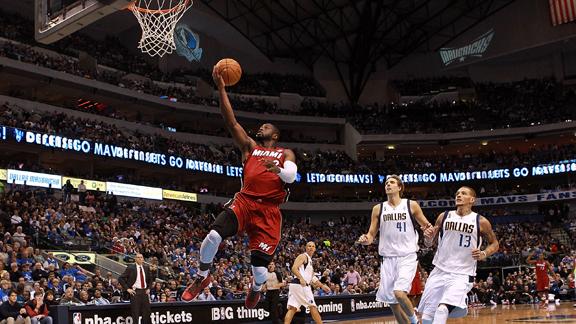 2
Bulls 88
Lakers 87
FINAL
3
Magic 89
Thunder 97
FINAL
4
Clippers 105
Warriors 86
FINAL
5
The NBA opened its season, yesterday, on Christmas Day. Ten teams took to the hardwood to give basketball fans the action for which they had to wait two months longer than usual. The Knicks and Celtics slugged it out (almost literally), the Heat answered a few questions about their resolve in thrashing the defending NBA champion Mavericks. The Bulls nipped the Lakers in a thriller. Kevin Durant continued his quiet greatness against Orlando. And Chris Paul made his debut as a Clipper in a second half romp over the Warriors.
FAN-TASTIC!
In any sports labor dispute, there are three losers: owners, players, and fans. Of those three, only fans are losers because they were
un
able to spend (money, time, emotional energy or otherwise). Sports are only as significant as they are in North America because of the entertainment value. Nobody is entertained, save for a few (amateur or professional) legal eagles, by observing billionaires and millionaires argue over terms of employment.
After all of the negative P.R. and rhetoric exchanged since the lockout began in July, fans were ready for basketball. Yesterday, I saw five arenas that appeared to be sold out. I saw the NBA's biggest stars giving viewers a good show. I saw basketball the way it should be.
THE SEASON FOR FORGIVENESS
I find it somewhat of a poetic irony that the season began on Christmas Day, celebrating the birth of Jesus Christ. I am not going to preach religion to anyone, but one of the lessons of Jesus, during his life, was forgiveness.
Many fans, via the Internet and talk radio, expressed profound displeasure with the lockout. Casual (i.e. non-die-hard) fans are often the first to be turned off from professional sports in such situations. They like it; they don't need it.
Owners and players exchanged barbs. Neither party received the ideal labor agreement. Ultimately, reason gave way to compromise. When regular season NBA action returned yesterday, we were able to see, first hand, what we, as basketball fans, had been without since the NBA Finals ended last June and had been denied since the lockout began. Once the superb athletic performances were back on display, I think that fans were able to forgive the transgressions that led to the absence of the world's greatest basketball action.
Don't forget to vote in the fan polls!
To advertise with The Daily Hat Trick, or to submit a guest column, please contact the editor at
eric@thedailyhattrick.info
.
The Daily Hat Trick is sponsored by
Sports N Stuff
. For great deals on jerseys, shirts, cologne, and other guy stuff, visit
http://www.sportsnstuff.biz/
.
1, 2) Images from http://espn.go.com
3) Image from http://chicago.sbnation.com
4) Image from http://www.welcometoloudcity.com
5) Image from http://www.wisconsinrapidstribune.com