Carolina Panthers rookie quarterback Cam Newton, from Auburn University, took significant steps toward silencing critics of his selection with the first pick in the 2011 NFL Draft. Newton has a record setting performance for passing yards in his Opening Day debut, with 422 yards, two touchdowns passing, one touchdown rushing, and one interception. His QB rating of 110.4 places him in the Top 10 of NFL QBs after week 1.
If there were any questions about whether or not the rookie, Newton, should be the Opening Day starter over the second year veteran, Jimmy Clausen, a second round pick in 2010, they were quickly answered. Besides the fact that the Panthers had the top pick and significantly more money invested in Newton, Clausen had an entire season of rookie hard knocks. There was only one direction for the team to go: up. That often starts with a change at the quarterback position.
If I am Jimmy Clausen, I would start coming up with a price to sell the #2 jersey to Newton (Newton wore the number at Auburn and offered to purchase it) while Clausen still owns it. To own the number, one needs to be on the team. That clock is ticking!

2
JUST ONE GAME
Former Dallas Cowboys coach Bill Parcells, in 2006, said of quarterback Tony Romo, "Let's not put him in (home of the Pro Football Hall of Fame) Canton (Ohio) just yet,"
Romo had his first ever career start, ironically against the Panthers, in a crisp performance and a win, replacing the aging and inconsistently effective veteran Drew Bledsoe. The sports world was abuzz with unrestrained enthusiasm over the new Cowboys signal caller. Parcells, correctly, helped curb the enthusiasm.
I think we, as fans and media members, would be wise to do the same, though Newton, who often appears wise beyond his 22 years, helped quell some possibly over-heightened expectations. Newton pointed out that, in fact, his team lost and that his goal is to win. Some other members of the media also pointed out that Newton did rack up his record setting yards against an Arizona Cardinals team with some challenges in its secondary. Newton had as great a rookie debut as anyone could expect, but it will be the exception, not the rule.
SLOW DOWN!

1
2011 AND BEYOND
What we can expect from Newton and the Panthers, right away, is a quarterback and a team that will have to be taken seriously every week. No NFL team gives up 400 yards passing per game, so Newton has demonstrated the ability to perform at a high level in an NFL game. With that capability in mind, we can expect the Panthers to be competitive every week. That, in and of itself, is a quantum leap from the Panthers of 2010.
Newton will experience rookie hard knocks. Dan Marino, Joe Flacco, Ben Roethlisberger, and John Elway were all in the playoffs in their rookie seasons. However, all of those teams were loaded with talent on the defensive side of the ball (Marino's Dolphins were the defending AFC Champions in his rookie year).
There are several individual standouts on the Panthers' roster, but the team is still in a rebuilding mode. However, if Newton experiences a rapid rookie progression, it is not out of the realm of possibility for the Panthers to beat some quality opponents next season and factor into the playoff race in 2012. In other words, the time remaining for teams and fans to get excited about seeing the Panthers on their schedule is running very short, if not already expired.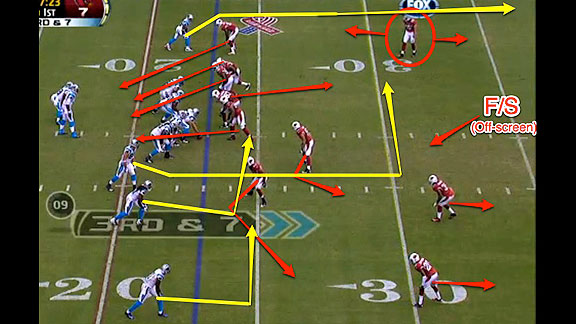 I guess Newton's QB Camp with former NFL head coach Jon Gruden, with highlights shown on ESPN, paid off. In one session, Gruden threw out a play called "...flip right, double-X, Jet, 36 counter, naked waggle, X-7, X-quarter." When asked for the name of a play a play at Auburn, Newton, looking shocked and amazed, replied, "Thirty-six." Clearly, the kid is a quick study!

3
DON'T PUT HIM IN CANTON, YET, BUT….
What cannot be ignored are three important things. First is that Newton got his career off to a great start, with a single game performance that many NFL starting quarterbacks never experience in their entire careers. Second, Newton's expectations were high, entering week one, and he exceeded them by any reasonable measure. Third, overachieving is nothing new to Newton, and I am sure the Panthers and their fans couldn't be happier.
Right now, this kid has the world in the palm of his hand. Sunday was one indicator that he plans to keep it that way. Well done, young man; well done.

4
Don't forget to vote in the fan polls!
To advertise with The Daily Hat Trick, or to submit a guest column, please contact the editor at
eric@thedailyhattrick.info
.
The Daily Hat Trick is sponsored by
Sports N Stuff
. For great deals on jerseys, shirts, cologne, and other guy stuff, visit
http://www.sportsnstuff.biz/
.
1) Image from tree.com
2) image from salon.com
3) Image from grantland.com; source of Gruden play call quote: profootballtalk.nbcsports.com
4) Image from jamtechnique.wordpress.com